A study from the New England Journal of Medicine (2018) found that the most productive age in a person's life is 60-70. The second most productive age is between 70 and 80 and the third most productive decade is 50 to 60.
You are never too old to pursue your dreams. Age is no barrier
Below is a list to inspire you, filled with famous people who faced obstacles and found extraordinary success after they reached 50 years of age:
Morgan Freeman landed his first MAJOR with "Driving Miss Daisy" movie role at age 52.

"Inglorious Basterds" gave Christoph Waltz his Oscar-winning role at 53.
At 53, Walter Hunt, an inventor, patented the safety pin.
Joy Behar was 55 before she started as a host on "The View."
There's a good chance his cake mix is in your pantry right now, but Duncan Hines — who was a real person — didn't discover his culinary career until he was 55.

Kathryn Bigelow only reached international success when she made The Hurt Locker at age 57.
At 58, Sony chairman Akio Morita introduced the Sony Walkman, an idea no one seemed to like at the time.
"Satchel" Paige became the oldest Major League baseball player at 59.
Judi Dench became famous around the world when she was 60.




Momofuku Ando invented Ramen Cup Noodles, at age 61.
At 61, Mahatma Gandhi walked 200 miles in the Salt March to peacefully protest the British tax on the people of India.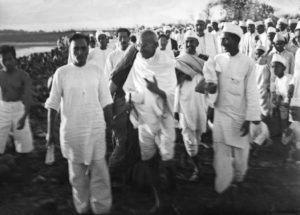 At the age of 62 James Parkinson identified Parkinson's disease.
At 62, J.R.R. Tolkien published the first volume of his fantasy series, "Lord of the Rings.
Estelle Getty achieved widespread fame in "The Golden Girls" at age 63.
Diana Nyad swam from Cuba to Florida at age 64.
First published in 1932 when Ingalls was 65, the Little House books have delighted children and adults alike for nearly 90 years.
Jazz musician Miles Davis performed his final live album, just weeks before he died when he was 65.
Frank McCourt only took up writing at the age of 65. His book Angela's Ashes won both the Pulitzer Prize and National Book Critics Circle Award.
The Colonel did not start developing Kentucky Fried Chicken until he was 65. Once his brand was developed and growing, he sold it in his 70's.


At 66, Noah Webster completed his monumental "American Dictionary of the English Language."
Simeon Poisson discovered the laws of probability after studying the likelihood of death from mule kicks in the French army when he was 67.
At 68, the English experimentalist Sir William Crookes began investigating radioactivity and invented a device for detecting alpha particles.
Mother Teresa received the Nobel Peace Prize for her work when she was 69.


Ed Whitlock of Milton, Ontario, Canada, became the oldest person to run a standard marathon in under three hours (2:52:47) at the age of 69.
Benjamin Franklin signed The Declaration of Independence at age 70.
At 71, Katsusuke Yanagisawa, a retired Japanese schoolteacher, became the oldest person to climb Mt. Everest.




Mary Delaney invented paper collage at 72.
Peter Roget invented the Thesaurus at age 73.
Nelson Mandela was elected President of South Africa at age 75.

Cancer survivor Barbara Hillary became one of the oldest people, and the first black woman, to reach the North Pole at 75.
Grandma Moses didn't begin her painting career until age 76.
At 77, John Glenn became the oldest person to go into space.




Louise Bourgeois didn't become a famous artist until she was 78.
Asa Long became the oldest U.S. checkers champion at 79.
Clara Peller became the face of Wendy's "Where's the Beef" when she was 81.

Christopher Plummer won his Oscar at age 82.
Theodor Mommsen became the oldest person to receive a Nobel Prize in Literature at 85.
Michelangelo created the architectural plans for the Church of Santa Maria degli Angeli at 88.
Marc Chagall became the first living artist to be exhibited at the Louvre museum at 90.
Comedian George Burns performed in Schenectady, NY, 63 years after his first performance there. He was 94.

Nola Ochs became the oldest person to receive a college diploma at 95.
Whatever your dream is, it is not too late to achieve it.
Never tell yourself you're too old to make it. Never tell yourself you missed your chance. Never tell yourself that you aren't good enough.
People are doing extraordinary things all the time. And there's no reason you can't be one of them. You got this.

Related Articles:
Getting Old Is A Gift
She Was Beautiful by Suzanne Reynolds
Important Goals As You Age